Blinds & Flyscreens
Roof Window Flyscreen
Skylight Flyscreen is retractable on a spring loaded system which allows you to open and close by a handle.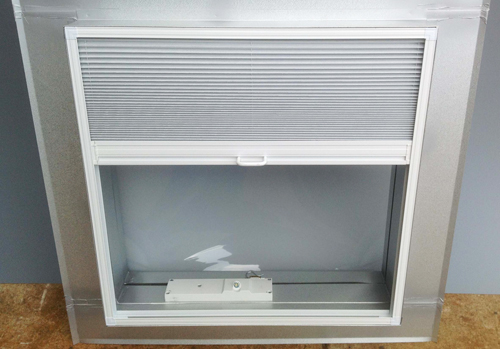 Internal view from underneath the skylight.
Please note that Zinculum will not be visible as the skylight shaft covers it.

Roof Window Blind
Skylight Blind is pleated and retractable by external handle and openable by using a telescopic pole and hook type system.
A two in one system is also available with retractable blind and flyscreen in one.